The first race weekend of the 2022 MX-5 Cup started with true April weather: wind, rain, hailstones and sunshine all passed in rapid order, making for difficult tire choices during free practice. Facing some minor issues with the car during free practice, driver András qualified in 6th place.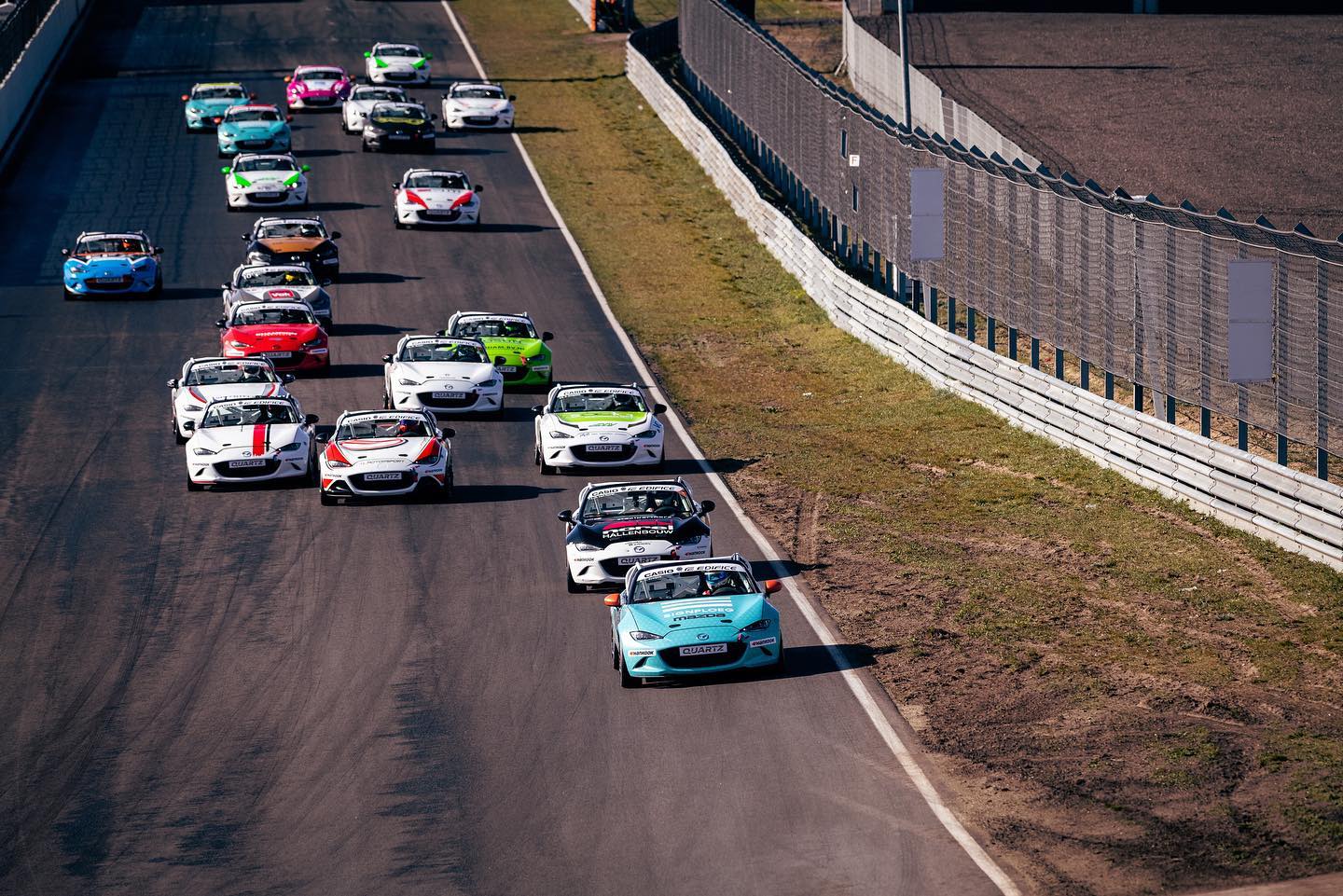 Starting race one, András immediately gained a position and slotted into 4th place. Then, starting the second lap, suddenly third gear was gone! While 1st, 2nd, 4th and 5th gear were working perfectly, there was no drive in third. With third gear being the most used around Zandvoort, the car missed speed and slowly dropped back. The race was then impacted by a safety car which brought the field back together. The inability to accelerate quickly out of corners dropped the I.L. Motorsport car even further and in a non-scoring position, the team decided to retire the car.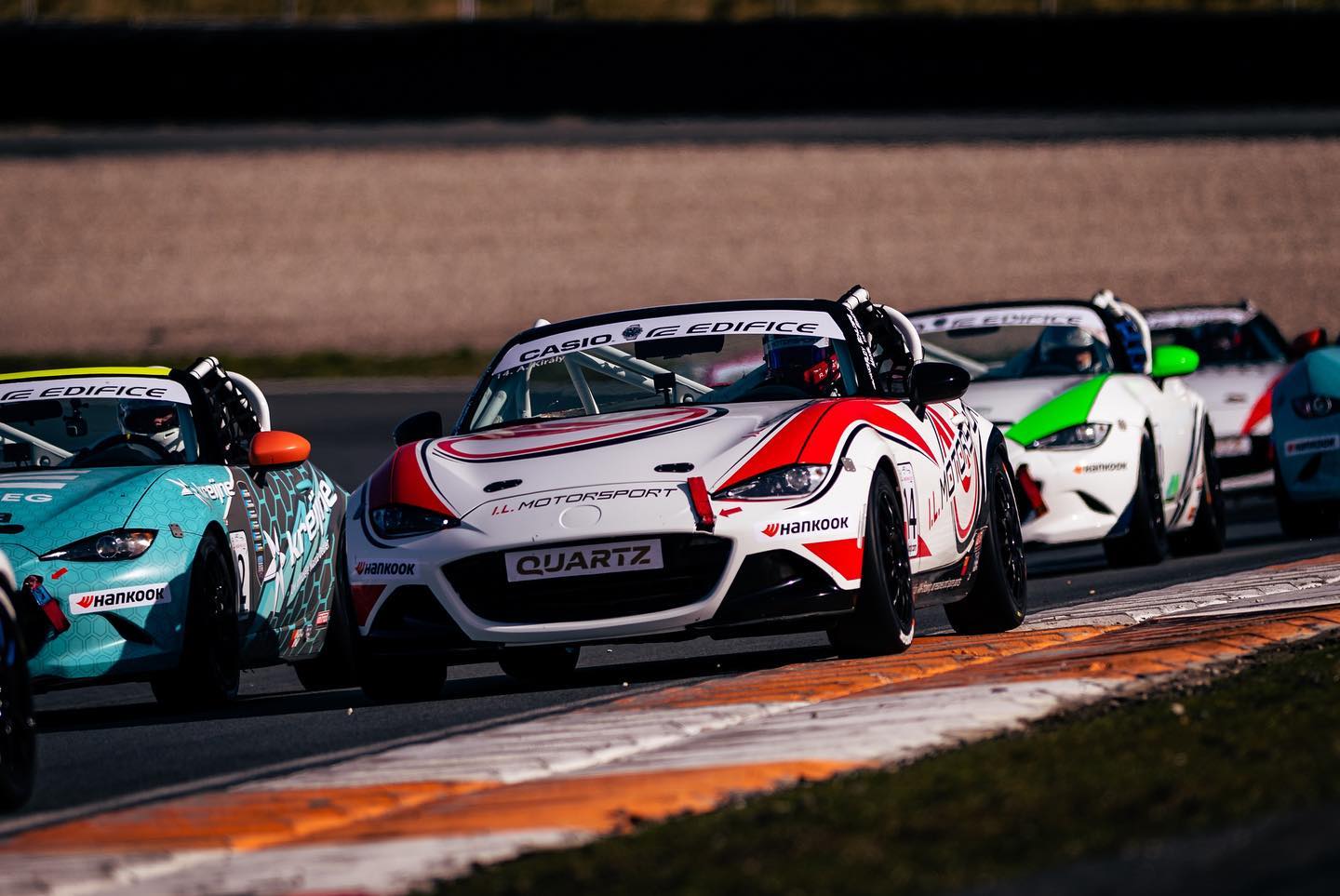 With the first race over, the real race of the day was about to begin. Would the team of mechanics be able to change the gearbox in time? With a ND gearbox notoriously hard to change, Rudy, Maarten, Jarno and Kris gave it absolutely everything. Working away on the clock like a rally team between stages, they sent the car out just seconds before the race 2 cut off!
András arrived at the pre-grid and was sent straight trough to the formation lap. Energized by the team getting the car ready he then pushed hard to take over the lead of the race after just a few laps of racing. As the other drivers were struggling to keep up, András crossed the line in first! An amazing reward for the effort to get the car ready.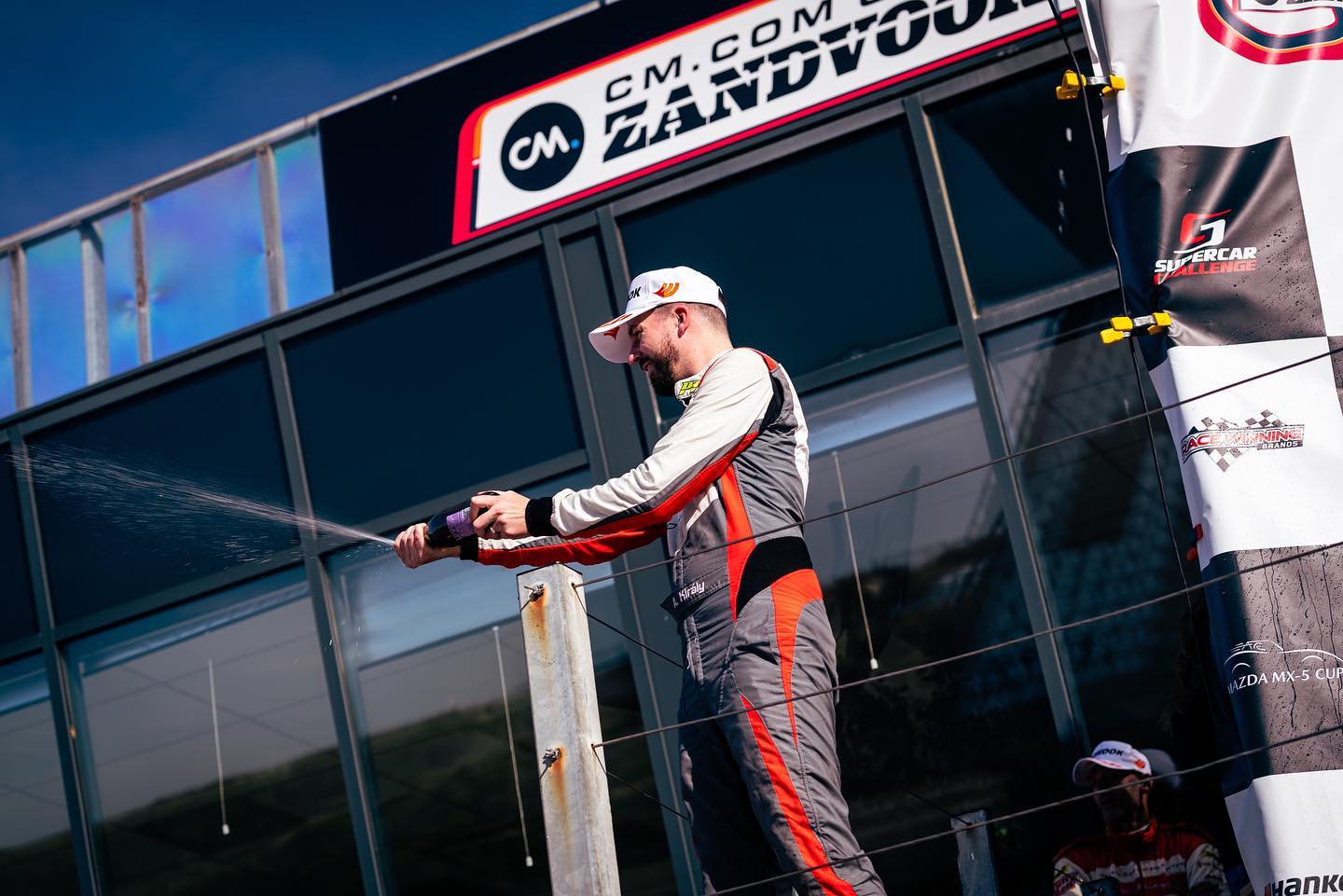 Unfortunately, András was hit by a penalty and dropped back to third for a safety car infringement.
A very intense weekend with a rollercoaster of emotions for the I.L. Motorsport racing team.
Time to regroup and come back stronger at Zolder in the beginning of June!