Saturday, April 8th saw the first race of the 2017 Conrad Max5 Cup. The cup features different spec tires and brake pads for this season, so some adaption and possibly a shuffle in the order was expected. For me it was my first race with the I.L. Motorsport team. A great debut it turned out to be!
The day started off with some trouble in qualifying. The lambda sensor had come off the exhaust in the outlap, which basically meant driving qualifying with a big hole in the downpipe. Initially I was fourth, but a red flag and last minute session restart with traffic prevented me from improving and I slipped down to 6th.
For race one, my initial getaway during the start was good but I misshifted from second to third gear, which meant dropping some positions. Quickly I was able to recover and after a few laps I was driving in 5th, closely following a competitor when the leader got into a big slide, causing the number two and three to lift, the fourth guy to brake, and there I was with nowhere to go. Contact meant running through the grass and losing two positions. Quickly after that the race was neutralized and eventually red-flagged after a crash further down the field.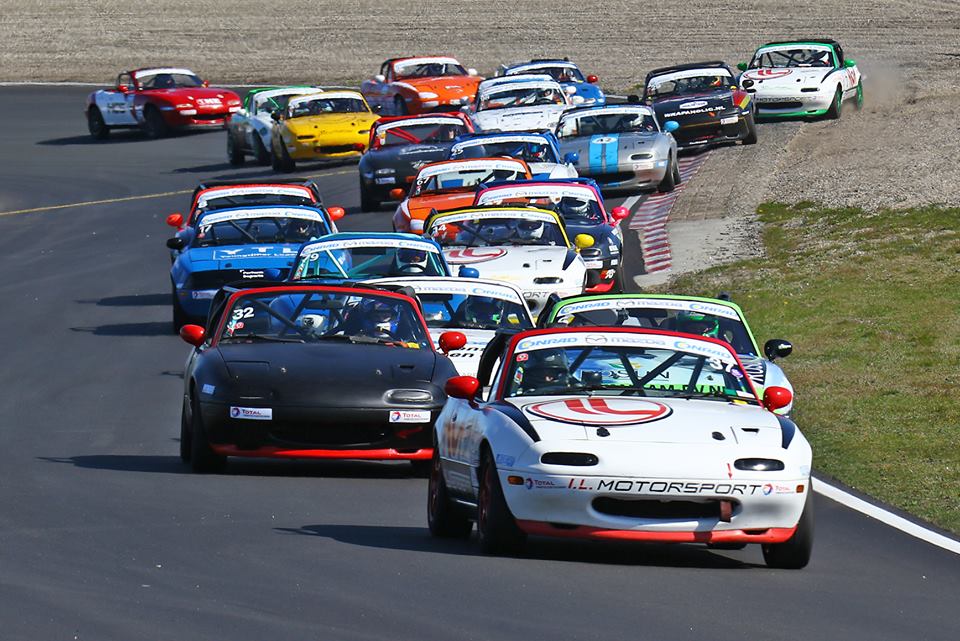 Starting race two from sixth place, I was able to get away in the lead group of five cars, continuously swapping position. At some point I found myself in the lead, which I could keep with a margin of 46 thousands of a second at the flag.
Race three was an even closer one. Starting from pole position I had to defend every lap to force the other drivers to try a move around the outside. What made things more interesting was that a car dropped all its oil on a long track from turn one until the exit of turn three. I lost the lead when Marcel Dekker, trying to overtake me on the outside forced me on the oil, losing me some time. Dropped back to third, I was happy to use the same trick and take back a spot. Going into the last lap my teammate Chris Woodger tried an overtake and we were side by side through the first couple of turns. Again the oil track proved decisive as I had to give up the position and then defend from Dekker after a hairy oversteer moment. Being second, I knew there was still a chance to overtake with a good slipstream before the finish line. Exiting the last turn I was able to do just that and win, 0.016 ahead of Chris!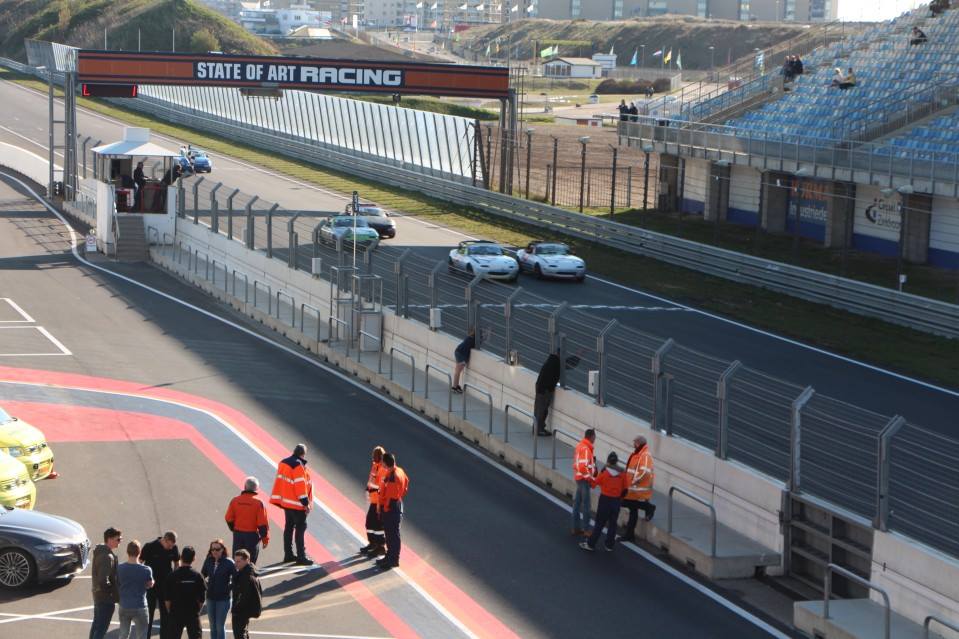 A very exciting race day with good and clean racing. A super debut for me for I.L. Motorsport picking up two wins. I'd like to thank my sponsors I.L Motorsport, Heusinkveld Engineering and Berg Autoservice for their support in making this possible. Next race in Zolder, Belgium!