On a cold Tuesday afternoon in February it was time: getting a racing license at Zandvoort. Early in the morning I left to Baarn to pick up the car and drive the Mazda over the public road (it is street legal) to the track. This would be my first ever drive on an actual racing track!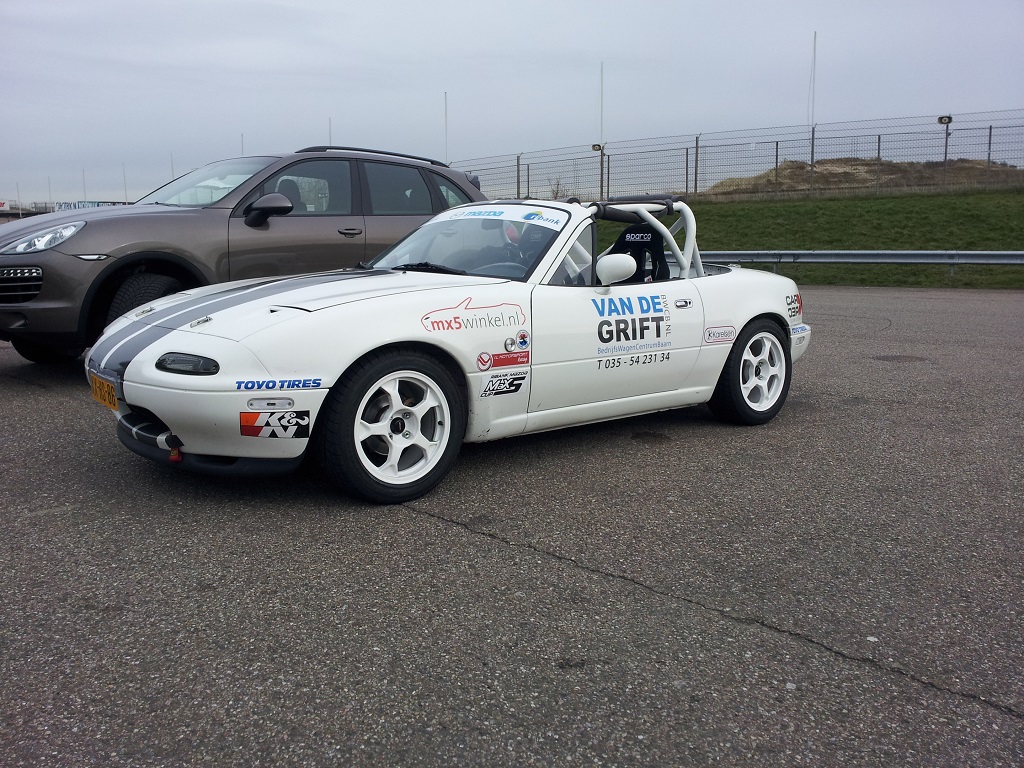 After the course welcome we could immediately hit the track. Cars were grouped in groups of three and I got matched with another MX5 and a Audi R8 (interesting matchup). Driving out on track would also be my first introduction to the Mazda at speed. Unfortunately, it started raining quickly which made it all very tricky, first time on the track, first time in the car and some very wet weather. The car is a bit more sensitive to your input than a normal road car, even  "searching" for the throttle pedal after a braking zone would actually bring the tail out. Also, some areas fo the track are pretty slippery, such as the chicane and Kumho corner, as I found out the hard way. Race instructor then gave me the advice to steer more gently (as I was sawing the wheel simracing style).
In the evening the program was the drift course at Slotemaker slipschool. We drove BMW 1 series through cones on a very slippery surface. This was obviously great fun, going sideways like a rally driver in the snow! Moreover, it is actually practically useful in your normal road car.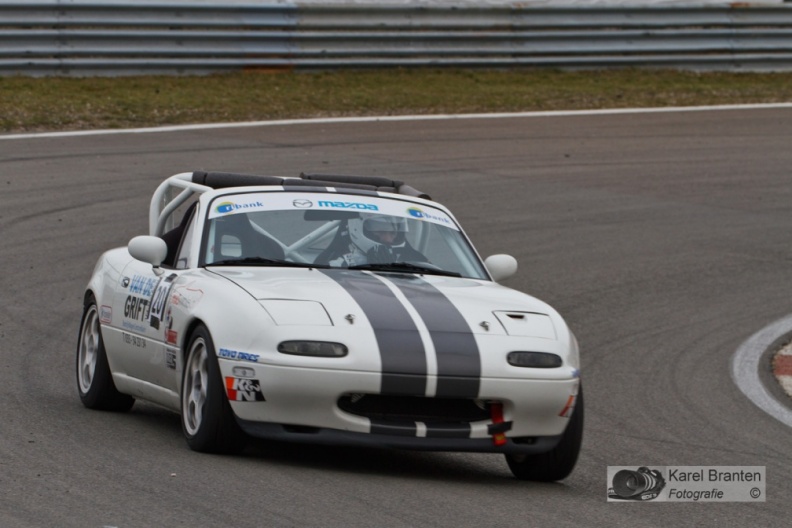 The next day started out dry which was great. The car's balance was much better and loss of grip more gradually. Basically we could drive all day and the fun started. I could build up the speed and push a bit. It really gives you a rush to go into Scheivlak corner with some minor oversteer!
What was also good fun was overtaking the Audi R8 in the corners, after which he would only power right past again on the straights.
The day ended with the exam of driving 5 laps at speed, watched by judges on the side of the track. Passed for the license with the remark that the speed was there!