21st of May 2014 is a day I will not quicky forget. Finally it was time to make my real racing debut!
With the race organized mid-week at Wednesday I headed towards Belgium on Tuesday. This would allow me to already register and get the car through scrutineering. Quite a ride without the seat cushion I must admit!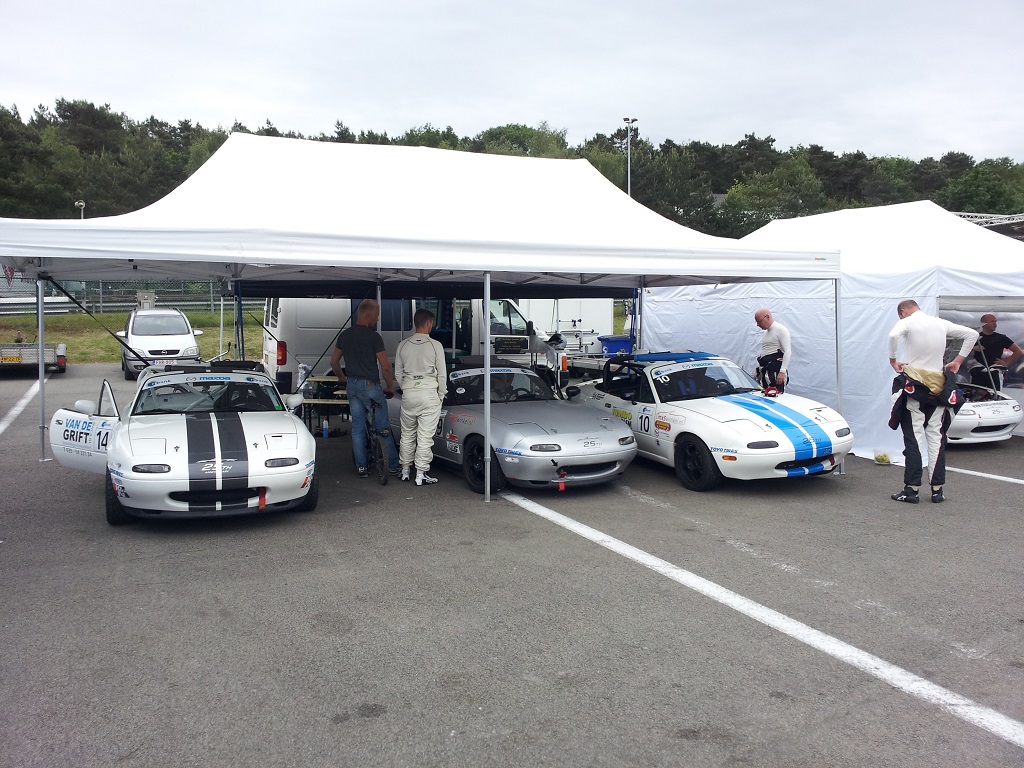 After a terrible night sleep due to nerves the free practice went pretty good. Every lap I was able to go a bit faster. Especially since this was my first outing since the Zandvoort crash in March, building the confidence back up was important. The first time I had to put in some serious opposite lock to counter some tricky T1 oversteer was therefore very exciting.
For the qualifying I slightly decreased the tire pressure and tightened the rear view mirror. The mirror moved after every bump during free practice, which was obviously hugely annoying.
When driving out of the pits I see the guys in front going three wide towards the chicanes, after which I decided to drop back a bit for a free track. I could pick up the speed gradually again and drove a 2:03:3 lap. After this, the removal of a stationary car in T1 prevented any lap time improvement. Position 13 from 26, not bad at all!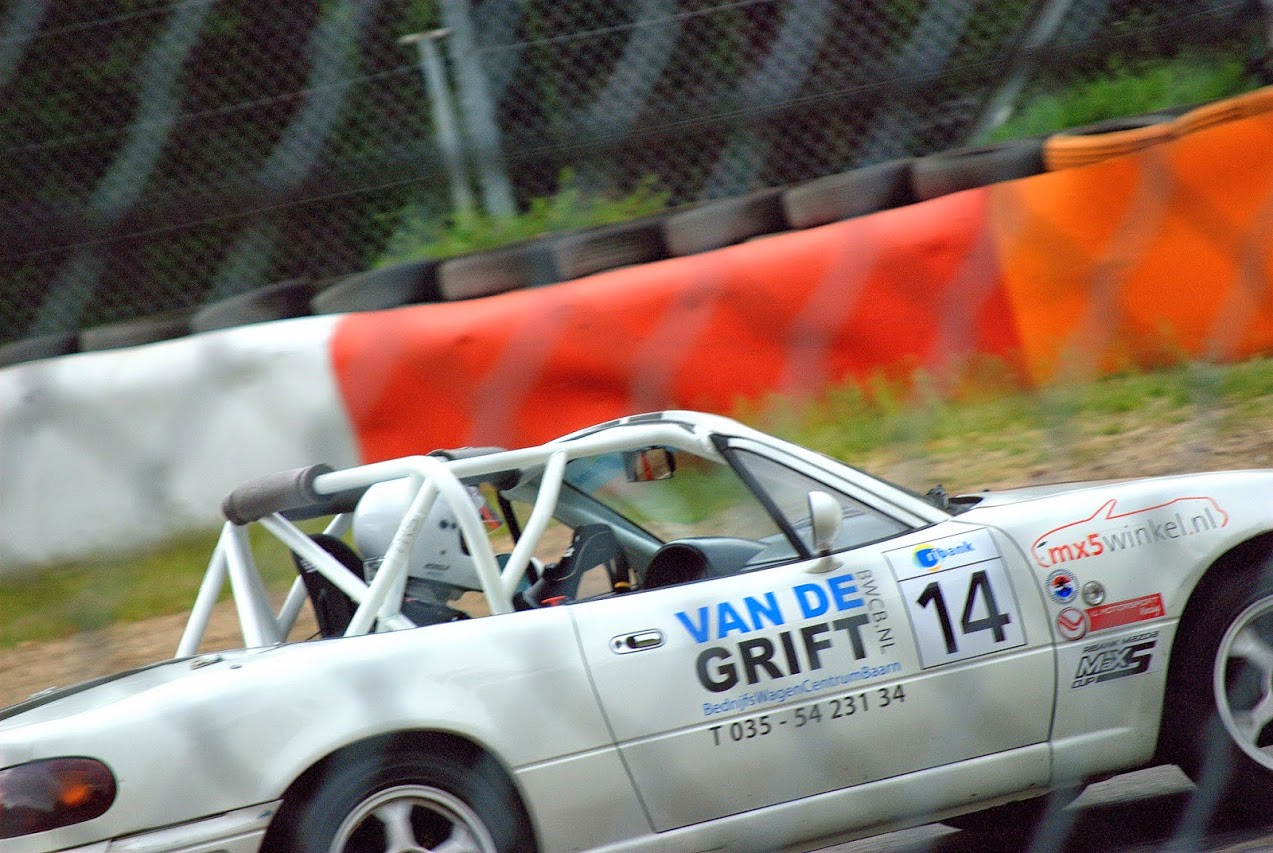 10 minutes before the start of the first race I was called to race control: according to them, my car produced too much sound and they would not allow me to start. This was obviously being reported a bit late after a 1.5 hour lunch break. Race control then presented a document in which I had to admit sending too much decibels in the air during the lunch break. With the last Mazda session being 1.5 hours ago, this was obviously impossible! After some intense discussion I was able to convince the Belgians that it was indeed impossible for me to have been out on track during that period, my name was not Hans and I was not driving a BMW. With the green light from race control a sprint back to the paddock was required. Quickly jumped in the car and drove to the pre-grid with already with a heart rate that would have been more suitable for the race start!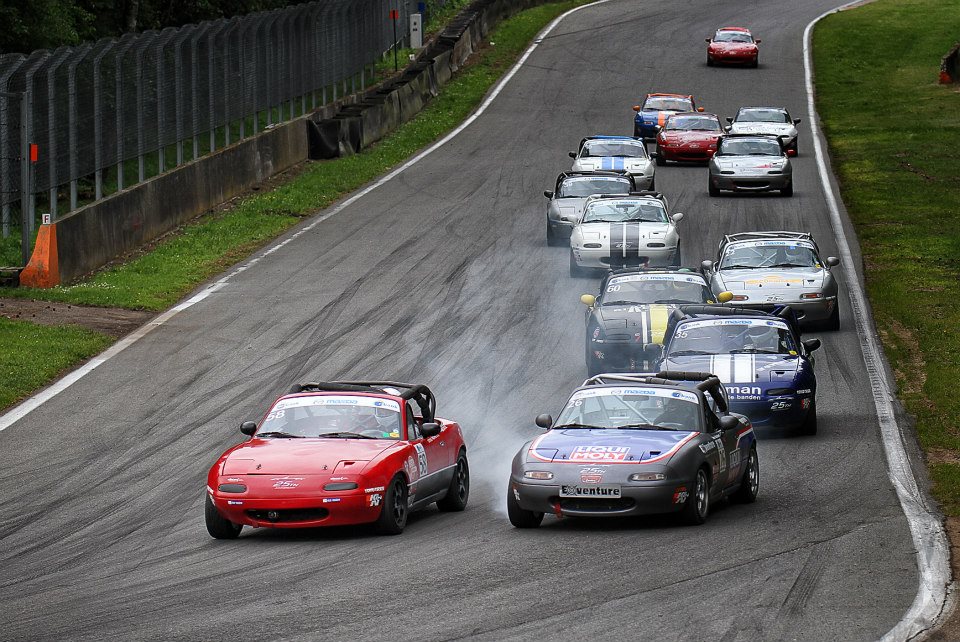 The race was "eventful". Starting 13th I was exactly in the midfield. It took some adjusting to the aggression of my fellow competitors. Shortly being offline got punished immediately. This is certainly a big difference from sim racing. A much more opportunistic way of driving, trying to pass at any costs, even if it will slow both cars down significantly. Good to know.
I unfortunately had a couple of misshifts, probably due to being nervous. The onboard pictures will speak for themselves: checkout the 3 wide entering T1, the near-crash halfway and the gravel excursion near the end!
Eventually finished 18th, but a lot of lessons were learned.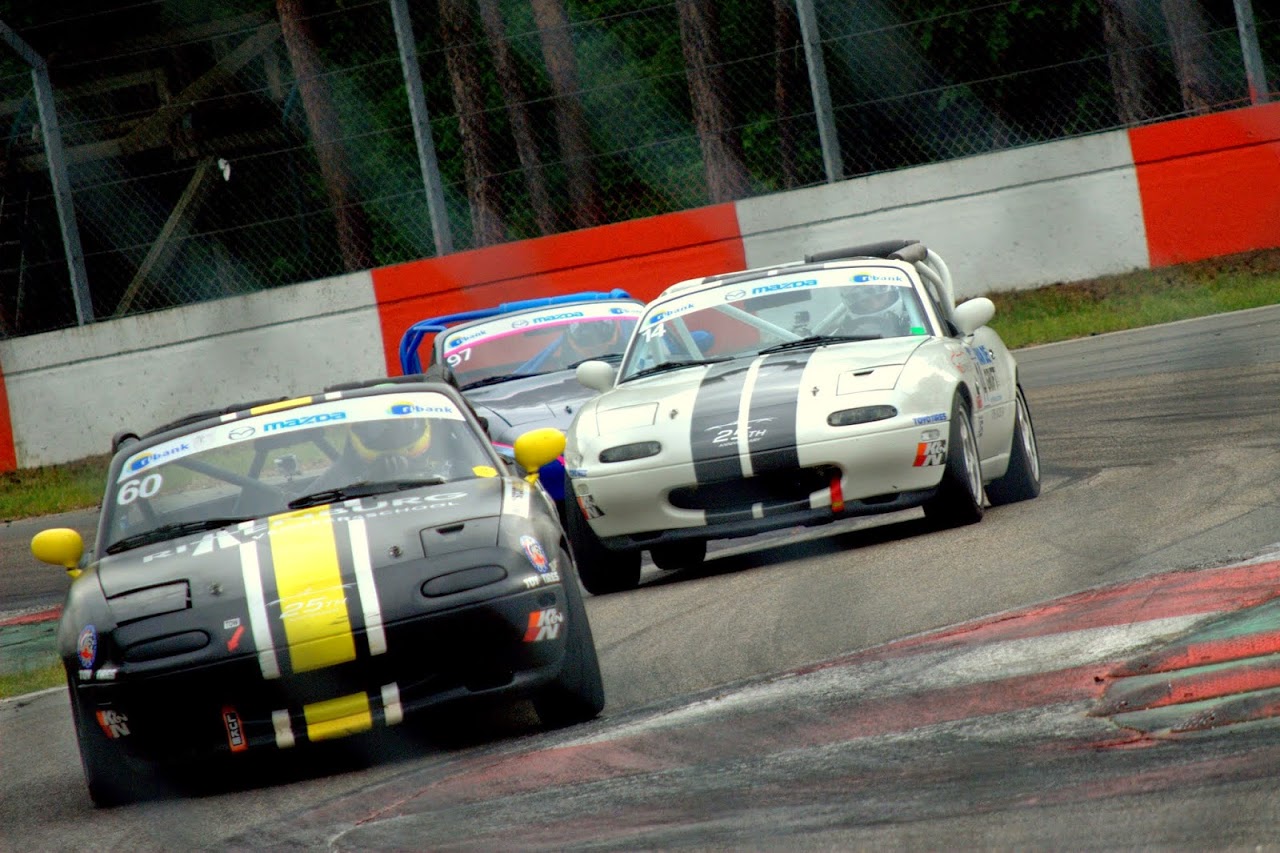 Second race was a lot better. I was able to overtake a couple of cars to finish 15th. Important was that I could open up a gap to the competitors, allowing me to focus at the drivers in front. Times were stable and a bit faster than my qualifying time. Also I experienced my first bump draft. Those actually come in pretty hard!
In hindsight I could have gone a bit faster at some points, especially clear when reviewing the onboard pictures. However for the first race not bad, no damage, a great time and an absolutely awesome experience! Next target: top 10 at Zandvoort!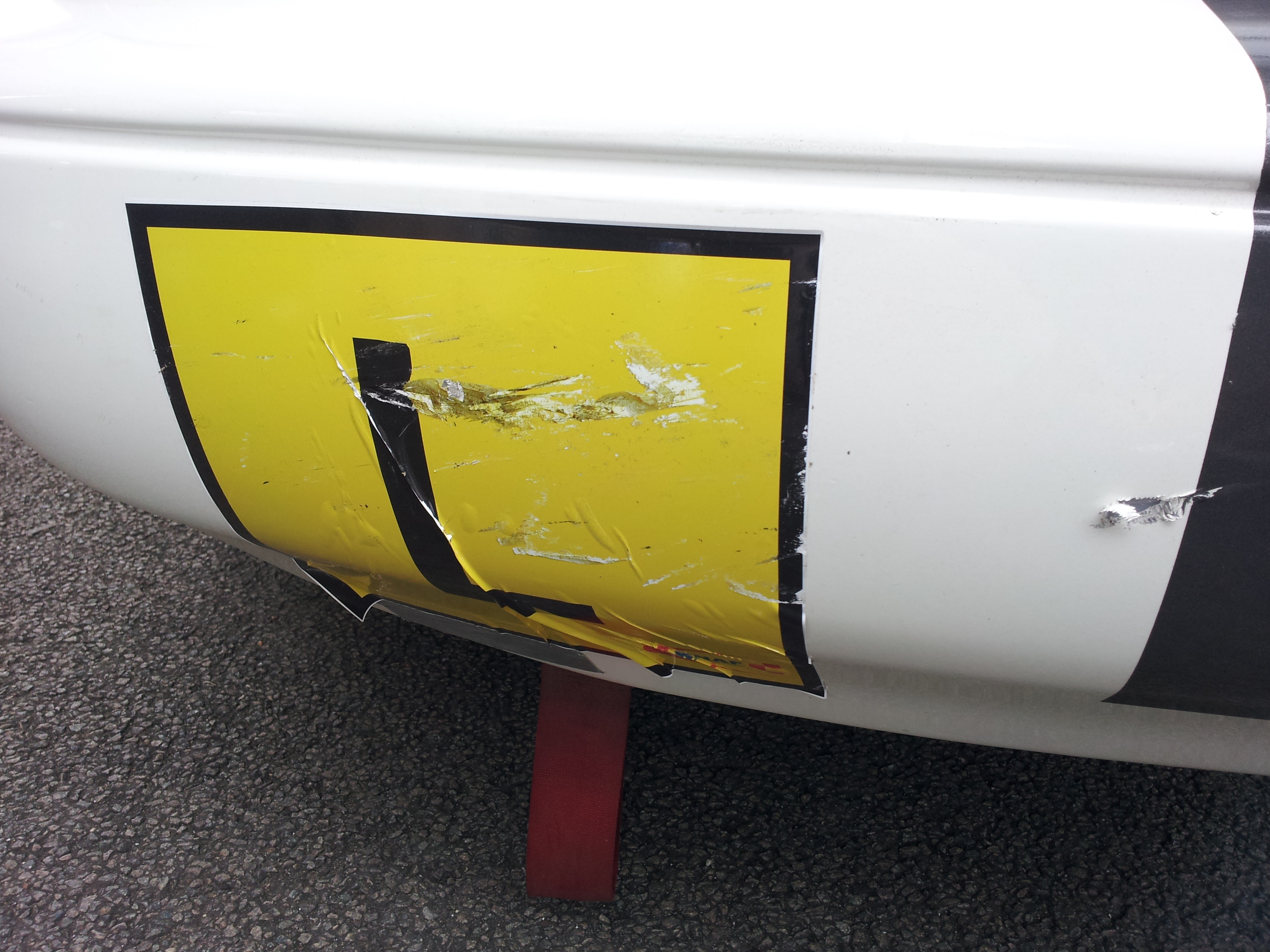 All rookie drivers need to run with this yellow L on the car: the L was slightly hurt after the race. Thanks to Steve Clays for the Photo's!